Beat St. George Island Beach Bloat with These Three Snacks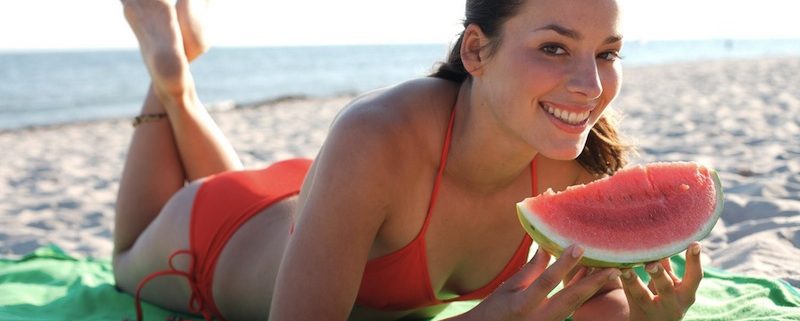 Spring break marks the beginning of beach season, full of some of our favorite things—sun on the skin, inhaling the sea breeze, and squeezing sand between our toes. In prepping for a day at the beach, snacks are an important aspect to consider. However, it can be all-too-easy to derail your beach body diet with the temptations of unhealthy treats. Here we've compiled three of our favorites snack options that are certain to keep you full, satisfied, and focused on the most important part of any (and every) St. George Island beach getaway: having unforgettable experiences on the Forgotten Coast!
Trail Mix
Trail mix is a staple snack food, and for good reason. It's packable, can be adapted for almost any allergy or preference, and, most importantly, it's delicious! Our version focuses on getting lots of vitamins and minerals that support weight loss, such as vitamin A, protein, fiber and calcium. For an added treat, roast the almonds with a little sea salt first to cull out their filling flavors.
Ingredients:
½ cup dried apricot
½ cup dried mango
½ cup almonds
½ walnuts
½ dark chocolate chips
Instructions:
Place all ingredients in a one-gallon zipper bag. Shake to mix. Toss into your beach bag. GO!
Baked Kale Chips    
Every healthy diet should be full of lots of kale—it's tasty and so good for you! An easy way to enjoy it on the go is with kale chips. These homemade kale chips are high in fiber and low in sodium, making them a perfectly delicious answer to traditional chips.
Ingredients:
1 bunch kale
1 tsp sea salt
1 tsp chili powder (optional)
1 tsp olive oil
Instructions:
Preheat oven to 350 degrees. Line a cookie sheet with parchment paper. Tear leaves from stems into bite size pieces. Wash and thoroughly dry. Drizzle kale with olive oil and sprinkle with sea salt and chili powder. Bake 10 to 15 minutes or until the edges are brown. Let cool before enjoying.
Fruit Kebabs
Fruit is a great way to fill up with a boost of fiber, and fruit kebabs make portion control a breeze. Simply pick your favorite fruits (we suggest cantaloupe, which has metabolism-boosting vitamin A and a high water content, and berries, which are low in sugar and high in fiber, but the fun part of these is that they're completely customizable to your tastes) and slide them onto 4-inch skewers, and you're done! As an added bonus, the skewers make it easy to dip in Greek yogurt, which will provide a blast of probiotics to help maintain a taut tummy.
https://st-george-blog.nyc3.digitaloceanspaces.com/st-george-island-guide/st-george-scuttlebutt-blog/wp-content/uploads/2017/03/02035401/eating-on-beach.jpg
533
800
AMG
https://www.resortvacationproperties.com/st-george-island-guide/st-george-scuttlebutt-blog/wp-content/uploads/2016/02/logo_final-300x140.png
AMG
2017-03-17 10:34:17
2017-07-29 16:01:13
Beat St. George Island Beach Bloat with These Three Snacks