Insider tips for SGI first-timers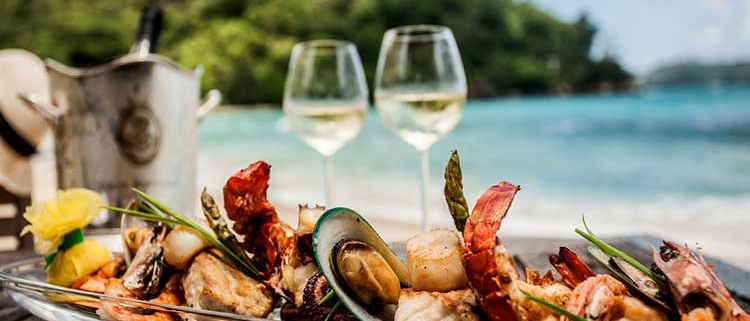 Some visitors to St. George Island are among the third and fourth generations of their families to vacation here, and while their magical traditions began decades ago, new ones are also starting every day. For those planning your first foray to gorgeous St. George, here's a helpful guide with plenty of insider information to enhance your experience:
Let's assume you've booked an amazing place to stay with a great rental company and have all the details regarding your lodging squared away. Once you've crossed the island's scenic bridge, the best place to start is the St. George Island Visitor Center, located within a few steps of our historic lighthouse. Operated by the Apalachicola Bay Chamber of Commerce, the center features plenty of free guides to area recreation, including fishing charters, outfitters, and gear rentals.
And while you're on the property, pop into the Cape St. George Lighthouse Museum and Gift Shop and climb to the top of the 89-foot lighthouse, which offers a gorgeous panoramic view of where you'll be enjoying your time over the course of your visit. Since most rental properties offer well-appointed kitchens and other comfortable amenities, consider stopping at one or both of the island's grocery stores to get the necessary provisions for your stay.
With its own dedicated gas station, the Piggly Wiggly Xpress is a great place to top off your tanks and fill a basket with needed items. And across the intersection, the newly renovated SGI Fresh Market offers a large selection of items, fresh produce, a variety of refreshments, and a deli counter with fresh seafood.
And speaking of fresh seafood, if you're looking for anything from fresh shrimp and oysters to an amazing, ready-to-eat seafood dip, you'd do well with either — or both — of the island's seafood trailers. Both Doug's and Dail's seafood trailers have been staples on the island for more than 20 years, and both are located near the island's main intersection and usually open seven days a week to provide the freshest of the sea's bounty.
Once you're unpacked and settled in your vacation home, you can start thinking about how much, or little, you want to do while on St. George Island. Guests of Resort Vacation Properties enjoy free beach gear including kayaks, paddleboards, bikes and beach games to go along with each home's high-speed WiFi, cable or satellite. But if you're looking for a canoe, fishing gear or a charter trip through the scenic local waterways, there are a number of outfitters to help you, including Journeys SGI and Island Outfitters.
Then there's the beach. St. George Island has 22 miles of sandy, pet-friendly coastline with plenty of room to stretch out without folks sitting right next to you. Seashells are wonderful mementos to bring home with you, as are the unlimited sunrise and sunset photos you can create right on your stretch of beach.
Looking to get out and socialize a bit? The restaurants on St. George offer a variety of tasty meals and expansive cocktail menus for a great lunch or dinner out, and there are opportunities for live music, trivia, and karaoke almost every night. And for those who love to shop, there are art galleries on the island, and Apalachicola's delightful shopping district is just a short drive across the big bridge, with shops offering apparel, home goods, fine art, and more. You can get amazing meals, many featuring famous Apalachicola oysters, and entertainment there, too.
And an inaugural visit to St. George Island wouldn't be complete without a few hours spent enjoying its signature state park. With more than 2,000 acres of natural habitat, the park offers coastline on both the Gulf of Mexico and Apalachicola Bay. There are opportunities to hike, bike, geo-seek, swim, camp, fish, and take in the scenic glory of untouched coastal Florida. Photographers flock to St. George Island State Park to capture the wildlife, landscapes and especially the nighttime stars which, due to little light pollution, are among the best in the Southeast. The state park will help you learn about the natural history of St. George Island while experiencing it firsthand. And the rest will be up to you!
For more ideas about what to get up to along Florida's Forgotten Coast, click here.
https://st-george-blog.nyc3.digitaloceanspaces.com/st-george-island-guide/st-george-scuttlebutt-blog/wp-content/uploads/2019/04/02031758/First-Trip.jpg
483
750
Ryan Miller
https://www.resortvacationproperties.com/st-george-island-guide/st-george-scuttlebutt-blog/wp-content/uploads/2016/02/logo_final-300x140.png
Ryan Miller
2019-03-17 08:05:24
2019-04-11 08:09:25
Insider tips for SGI first-timers