Looking to get away from city life for a bit? Go from skyscrapers to sandy beaches and take a road trip from Atlanta to St. George Island, FL! The Florida coast is the best place to take a break from the daily hustle and bustle of the city in exchange for relaxation, beaches, outdoor activities, and wildlife. 
For all of the best things to do on the Forgotten Coast, make sure to request access to our free Vacation Guide. We've listed the top places on St. George Island and Apalachicola for dining, outdoor recreation, museums, and entertainment. Unlock your guide and start putting together your itinerary so you can spend your vacation relaxing! 
Atlanta to St. George Island: What to Do During Your Stay
Go Kayaking
Explore the Forgotten Coast by paddling your way along through the serene creeks, rivers, and marshes. There's a wide selection of paddling trails to discover, including the Apalachicola River Paddling Trail System. This system has 11 trails to choose from, offering expansive views for any level of experience. Here, you'll be able to explore the swamps and rivers that eventually lead to the Gulf of Mexico! 
If you love birdwatching, you'll love spending time with Florida's wildlife. Some of the birds you'll see while traveling down the paddling trails include bald eagles, brown pelicans, woodpeckers, and ospreys! And, you'll also find that it's very likely you'll see an alligator! 
Cast a Line
The Gulf of Mexico is known for having some of the best fishing in the country. Cast a line off of an inshore or offshore fishing charter and bring home the perfect catch. Some of the fish you might catch include redfish, flounder, Spanish mackerel, sharks, and so much more. 
If you're not into fishing but would love a day out on the water, you can book a dolphin, shelling, or sunset and river trip with St. George Island Fishing Charters. Book a two-, three-, or four-hour trip for an incredible day exploring uninhabited islands or scoping the waves for curious dolphins! 
Dine With a View
Sure, Atlanta, GA, has plenty of incredible restaurants, but one thing you can't get in the city is your meal with a view of the Gulf of Mexico. St. George Island is home to some amazing oceanfront restaurants. Didn't catch the dinner you expected during your fishing trip earlier? No worries. You can indulge in the best locally caught seafood at 5-star restaurants right on the beach. It doesn't get any fresher than that! 
We recommend that you try Blue Parrot Oceanfront Café for an enjoyable lunch or dinner. Indulge in delicious oysters or snack on some hushpuppies as you hang out on their beach deck! 
Unwind in a Resort Vacation Properties Vacation Rental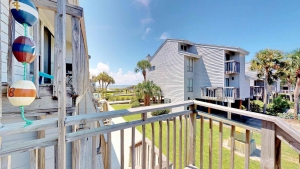 After all of the sun, sand, and food, surely you'll want to rest and recharge for a new day ahead. Make yourself comfortable in a luxury St. George Island vacation rental. Resort Vacation Properties offers the best vacation homes to accommodate you and your family. When you stay with us, you're choosing the best amenities on the island, including beach access, private pools, hot tubs, and more. Now is the time to quit daydreaming and make your dream getaway a reality. Choose your favorite rental and start planning! 
https://st-george-blog.nyc3.digitaloceanspaces.com/st-george-island-guide/st-george-scuttlebutt-blog/wp-content/uploads/2021/08/30150213/family-traveling-road-trip-scaled.jpg
1582
2560
Kyu Myoung
https://www.resortvacationproperties.com/st-george-island-guide/st-george-scuttlebutt-blog/wp-content/uploads/2016/02/logo_final-300x140.png
Kyu Myoung
2021-02-16 13:03:27
2021-08-25 13:12:18
Atlanta to St. George Island: Your Ultimate Guide to the Forgotten Coast