The Ultimate Girls' Trip to SGI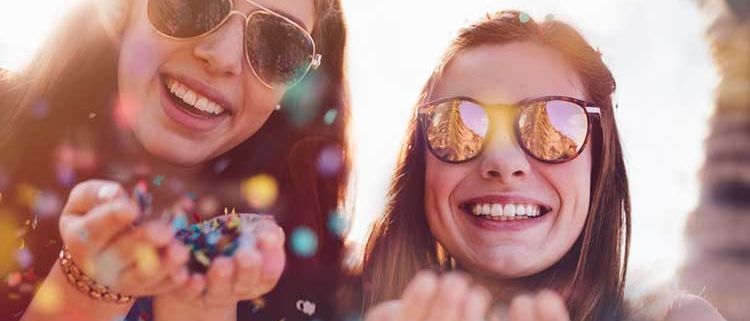 Grabbing your girlfriends, heading to St. George Island, and sticking your toes in the sand for a few days is not only a wonderful way to celebrate friendship in a gorgeous locale, but it can actually help you live longer. According to scientific studies, friendships can ward off dementia and increased life expectancy. It has also been proven that active friendships help make you friendlier, more generous, and more trusting.
A girls' trip isn't just a vacation—it's a chance to explore the best moments of the past and strengthen relationships for a happier future. And no matter what your tastes or interests, the island has what you need to relax and make memories that will last a lifetime.
Want to start your day limber and calm? Take the group down to the beach for sun salutations with Island SUP&Yoga. And once you've loosened up, try something new and take a paddle board lesson from the same female instructors. A properly balanced body helps clear your mind, which will undoubtedly lead you to maximum relaxation.
St. George Island and nearby Apalachicola also have numerous art studios where you can take a painting class or even try your hands at sculpture. Sea Oats Studio offers a variety of workshops both indoor and "en plein air." It's the ultimate way to connect creatively with your friends and have something unique to remember your travels by. And speaking of memories, having a comfortable place to stay on the island is the best gift you can give yourselves and each other.
Whether you're traveling with your two best friends, or a group of 10 laughing ladies, Resort Vacation Properties has the place for you. Solitude is a seven-bedroom home located on the island's east end and offers easy access to the beach while staying delightfully private. It features a screened-in porch adjacent to the pool, which includes a six-person hot tub and private deck.
For larger groups with a bit of do-it-yourself flair, A Glimpse of Heaven features a 40-foot-long, screened-in pool with a giant dolphin fountain. The pool is adjacent to an opulent living area, complete with a half bath and an outdoor kitchen. It's like having a giant swimming pool at one end of your amazing living room! What could be better than sipping wine on a comfy couch and then taking a quick dip before having a delicious seafood dish prepared a few feet away?
Those are just a couple of the amazing properties available on St. George Island, and they're all within a short drive, stroll, or bike ride from some of the best restaurants Florida has to offer. You can get everything from fresh Mexican fusion dishes to pit barbecue and blackened fish caught the same day. And St. George Island features some of the top bartenders in the business for when sharing stories makes everyone thirsty.
Companionship is a priceless commodity in today's world, and what's good about spending time with your closest friends is that once you're together, everything else is just the cherry on top. Which is why the number one destination on the island for our visitors is the more than 20 miles of sandy beach. All you need is a chair, an umbrella, and some sunshine — plus the people you enjoy being with more than anyone else.
https://st-george-blog.nyc3.digitaloceanspaces.com/st-george-island-guide/st-george-scuttlebutt-blog/wp-content/uploads/2019/04/02031756/Girls-Trip.jpg
360
750
Ryan Miller
https://www.resortvacationproperties.com/st-george-island-guide/st-george-scuttlebutt-blog/wp-content/uploads/2016/02/logo_final-300x140.png
Ryan Miller
2019-02-18 07:50:44
2019-04-11 07:53:47
The Ultimate Girls' Trip to SGI