Bowery Market: Your Destination for Souvenirs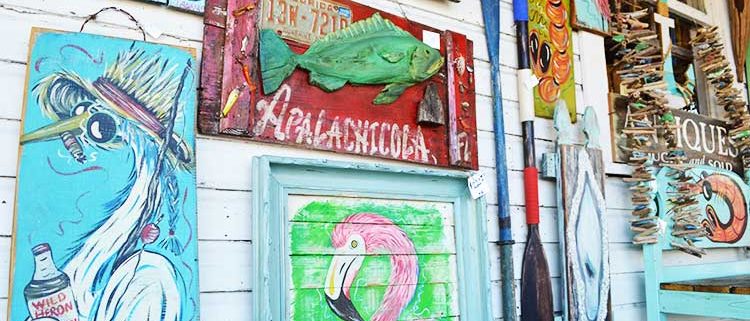 A central part of any vacation is finding souvenirs for loved ones, which can be a daunting task. You want to find something personal, unique to the area—something unlike anything you'd find at home. Luckily, that's an easy feat in a place as special as the Forgotten Coast, especially with Apalachicola's newest addition, the Bowery Market.
Held each Wednesday from 9:00 a.m. to 1:00 p.m. on Commerce Street between Avenues F and G, this open-air market features local vendors selling their wares and offering their unique services. As you wander from booth to booth, enjoy live music from local artists and tasty snacks from the area's top food vendors.
The Bowery Market is a joint venture between Apalachicola Main Street, Inc. and Florida A&M University's Business Incubator Program, both of which have a focus on supporting small, local businesses, so you can ensure that your souvenirs are 100% Forgotten Coast.
While you're exploring the Bowery District, be sure to check out the Nichols Building on the corner of Commerce Street and Avenue G. This historic building, dating back over a hundred years, was originally the Economy Cash Store.
Owned and operated by the Nichols family, the store was the original one-stop shop, selling essentials such as groceries, shoes, and even medicine. The building was empty for decades, until its 2015 restoration. Stop in to admire the historic details, and, if you still haven't found the perfect souvenir, you're in luck—true to the history of this beautiful building, the downstairs is a retail space.
https://st-george-blog.nyc3.digitaloceanspaces.com/st-george-island-guide/st-george-scuttlebutt-blog/wp-content/uploads/2017/07/02034832/Apalach-market.jpg
499
750
AMG
https://www.resortvacationproperties.com/st-george-island-guide/st-george-scuttlebutt-blog/wp-content/uploads/2016/02/logo_final-300x140.png
AMG
2017-07-29 15:09:17
2017-12-01 10:00:08
Bowery Market: Your Destination for Souvenirs