Enjoy Island Barbecue this Memorial Day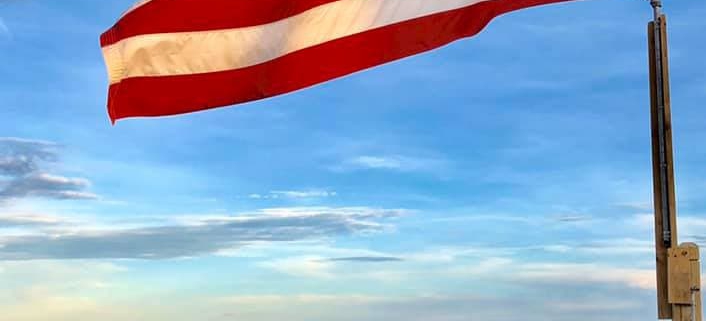 Although summer doesn't technically begin until June, many view Memorial Day as the true kickoff of the season. Take it from us: there's no better way to celebrate this turn of the weather than with a relaxing beachfront vacation.
On a coastal trip, you'll get to start the summer in style by sporting your new sandals, bathing suit, and sunglasses and enjoying some Memorial Day barbecue. What's more, you'll get a little much-needed R and R as you reflect on the sacrifices made by men and women in service to our great country. To learn how to make the most of a Memorial Day trip to St. George Island, FL, check out these insights from Resort Vacation Properties.
Soak Up Some Rays on the Beach
On St. George Island, vacationers can enjoy the white sands of the Gulf of Mexico beaches or the vast vistas of the Apalachicola Bay. But best of all, they can lounge around without the standard crowds seen on some of Florida's bigger beaches, meaning less traffic and fewer lines.
On the Gulf coast or the bay, guests can sunbathe, paddleboard, swim, or wade in the refreshing saltwater. To help facilitate this fun, we provide many of our guests with a Free Beach Gear credit. Through this program, our guests can rent beach umbrellas, bicycles, sand toys, and more from us at no cost. We'll even leave it waiting on their rental doorstep before they arrive so they can get to the beach fast.
Shop 'til You Drop
When Memorial Day rolls around, many of us anticipate the jaw-dropping deals that businesses roll out. On St. George Island, eager shoppers can devote an entire day of their trip to the shops at Eastpoint or on Apalachicola Bay. Guests can easily reach these commercial locales from one of our many neighborhoods, either by foot, bike, public transportation, or car.
Sample Some Island Barbecue
No Memorial Day weekend is complete without a little bit of barbecue. Luckily for St. George Island vacationers, there are plenty of local eateries available to satisfy their cravings. For instance, our Villas of St. George condos are located just a short walk away from Paddy's Raw Bar, the Blue Parrot Ocean Front Café, and Harry A's Bar & Grill. Guests can even take a trip to The Beach Pit for some delicious barbecue in the spirit of the season.
Alternatively, if you're a grill buff, many of our rental homes come with park-style grills so you can host your own family barbecue. No matter which option you choose, the stainless-steel refrigerators and microwaves in each of our properties are ready to preserve and heat up your delicious leftovers.
The Reason for the Season
Of course, Memorial Day isn't all about beaches and barbecues. At its core, this holiday is about paying homage to the men and women who have sacrificed their lives for our country's freedom. It's thanks to them that we're able to spend time with our loved one on vacations all around the world.
In honor of this Memorial Day season, make sure to spend lots of quality family time on your St. George Island vacation. If you have a beloved dog, we even have several pet-friendly rentals that can accommodate them, too. To learn more about our rental properties or St. George Island, contact a member of the Resort Vacation Properties team today.
https://st-george-blog.nyc3.digitaloceanspaces.com/st-george-island-guide/st-george-scuttlebutt-blog/wp-content/uploads/2020/08/30153845/Memorial-Day-e1598043463411.jpg
680
500
Brenda Malone
https://www.resortvacationproperties.com/st-george-island-guide/st-george-scuttlebutt-blog/wp-content/uploads/2016/02/logo_final-300x140.png
Brenda Malone
2020-05-25 16:45:31
2020-08-24 10:33:24
Enjoy Island Barbecue this Memorial Day