Healthy After the Hurricane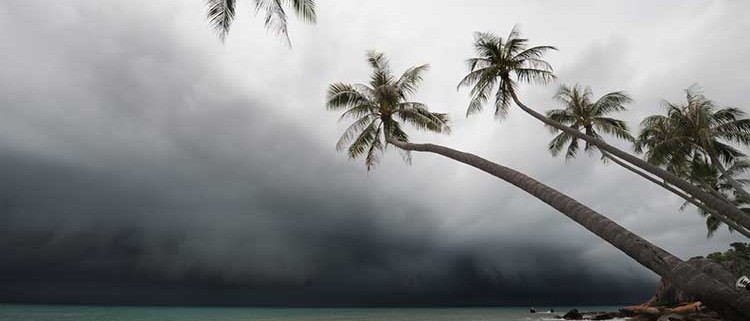 The warmer months help us forget the previous seasons until, like melted frost on a summer day, they are out of sight and far out of mind. But hurricane seasons like that of 2018 leave a lasting impact on our hearts and, in the case of the Florida panhandle, our communities.
Those of us in the area stand with our coastal cousins in the wake of Hurricane Michael and have supported disaster relief efforts since October 11, when he came ashore. Because we know what's best for the Forgotten Coast is best for everyone living here year-round or just making it their home away from home.
Fortunately, St. George Island — and nearby communities like Apalachicola, Eastpoint and Carrabelle — were spared a majority of Michael's wrath. The damaged roads, including U.S. 98, have been repaired, allowing access from the north, east and west, and the last of the debris has been cleared. And now that spring has sprung and the water temperatures are headed into the 70s and 80s, it's the perfect time to rediscover the jewel of the Forgotten Coast.
St. George Island State Park—with its 2,000 magnificent acres—is once again open, and the charter boat captains are gassed up and running fishing tours multiple times a day. And all of the island's outfitters have kayaks, canoes, paddle boards, bikes, and golf carts ready for rental.
And a huge positive to come out of Hurricane Michael's churning of the Gulf waters has been the bounty of seashells that can be found for miles along the island's southern shore. So, in addition to the sandy white beaches, natural souvenirs abound for collectors who want a few spectacular mementos of their trip to a true paradise the hurricane couldn't tarnish.
https://st-george-blog.nyc3.digitaloceanspaces.com/st-george-island-guide/st-george-scuttlebutt-blog/wp-content/uploads/2019/04/02031754/Healthy-After-The-Hurricane.jpg
499
750
Resort Vacation Properties
https://www.resortvacationproperties.com/st-george-island-guide/st-george-scuttlebutt-blog/wp-content/uploads/2016/02/logo_final-300x140.png
Resort Vacation Properties
2019-02-06 07:44:03
2019-04-11 07:50:06
Healthy After the Hurricane